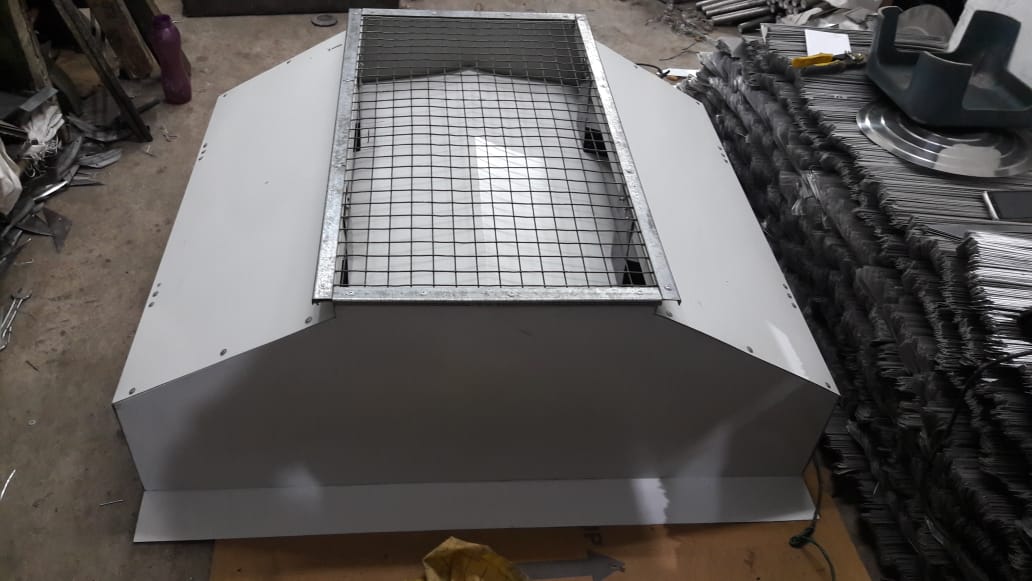 The Ridge Ventilator is the Ultimate Solution for a Cooler and Healthier Home!
Are the rooms in your house too warm and stuffy? Do you frequently experience condensation and excess moisture, which can boost the development of mould and mildew? Look nowhere else! The Ridge Ventilator is our best solution for you. Say good-bye to unsettling living conditions and hello to a warm, welcoming house. An invention, the Ridge Ventilator make good airflow throughout your entire home by giving effective and natural ventilation.
Here are some reasons why it's the best option for a cooler and healthier home:
Improved Air Quality:
The Ridge Ventilator continuously exchanges stale indoor air with outside air. In addition, it helps to remove smell, indoor pollutants, and stale air. Also it ensures a continuous flow of air, giving you and your family a healthier living space.
Effective Moisture Control:
Excessive moisture can cause a number of issues. The issues are the growth of mould, rotting wood, and structural damage to your property. In addition, it can efficiently remove steam from your roof space. Our Ridge Ventilator helps to avoid these problems and increase the life of your home.
Energy Efficiency:
The Ridge Ventilator runs on natural forces like wind and thermal energy, unlike conventional ventilation systems, which depend on power. Besides it is a cheap and environmentally useful option for your house because it needs no electricity or continuous keeping.
Increased Comfort:
The Ridge Ventilator helps control the temperature in your home, particularly in the summer, by stimulating good air circulation. Also it decreases heat deposition in the attic and stopping it from coming into your living areas and keeping your rooms comfortably cold.
Simple Installation:
Our Ridge Ventilator is made to be easily put in on the roof's height. Meanwhile it is easy to mix in with the general design of your house. Also It can be added to new roofs and put onto existing ones. It offers a easy and useful solution for any property. Apart from this it can be put onto existing roofs and used in new construction projects. A Ridge Ventilator buy is an investment in the general welfare of your house and your family. Know the difference our product makes in air quality, ease, and energy savings. Let heat, humidity, and impaired ventilation no longer harm the quality of your living space.
America Industries:
To find out more about the Ridge Ventilator and how it can make your house a cooler, healthier sanctuary and get in touch with us right away. In conclusion, The Ridge Ventilator helps you breathe more easily and live better!
FAQs:
A ridge ventilator may be beneficial for your attic. Also, If there is an excessive accumulation of heat, high humidity, musty odors and obvious mold development.
You can add ridge ventilators as an afterthought to existing roofs.
Manufacturers normally make ridge ventilators to withstand the elements.
You can use ridge ventilators in addition to other ventilation systems to improve ventilation effectiveness and airflow in general.
Ridge ventilators often require little upkeep. Keeping it maintained helps in better Ventilation.