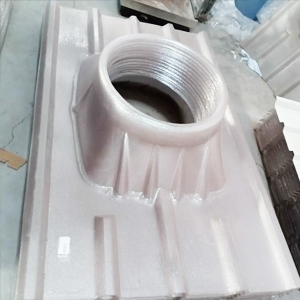 The Best Solution for Increased Ventilation!
The innovative design contains nicely made perforations. These are systematically placed to increase in and remove air. By providing a smooth flow, polycarbonate ventilator base plate improves ventilation power. Also, leading to good air quality and healthy surroundings.
Features:
The following are some features of our stainless steel ventilators:
These are Very Strong. Moreover, it is UV radiation free and fire safe. And it is easy to handle and start
Meal and FRP bases can both be replaced with polycarbonate bases.
In addition, they have less heat expansion and contraction. Therefore, polycarbonate base plates are always scratch less.
Long-living 85% light transfer through polycarbonate base.
In addition, Polycarbonate base plates require no keeping and do not collect dust.
Our Polycarbonate Ventilator Base Plate provide:
Easy Start and Maintenance: We understand the goodness of easy starting and maintenance actions. Our Polycarbonate Ventilator Base Plate makes these works easy. It has easy to start actions. You can easily put this base plate into your ventilation systems. In Addition, its clear area helps in fast and problem- free cleaning. And it also helps in decreasing time wastage.
All Rounder and Easy to Change: Every ventilation system is different. Moreover, we need all rounders. Our Polycarbonate Ventilator Base Plate provide a lot of solutions to meet your needs. Moreover, whether it's size, shape, or color, we can change our base plates. In Addition, to adjust easily into your building, we provide solutions. It also provides superior ventilation performance.
Safety: When it comes to safety, we never take any chance. We test and make our Polycarbonate Ventilator Base Plate. In addition, with the highest building needs.
Ambica Industries:
Ambica Company is a general name in the ventilator section, with a mixture of solutions over many industries. We are the dealers, producers, and spreaders. Best polycarbonate ventilation base plate from vadodara, gujarat(india). Learn the uses of our Polycarbonate Ventilator Base Plate . We make and spread Polycarbonate Ventilator Base Plates. The products made by us are cheap. Our base plate is fire-free. Moreover UV-radiation free. In addition, it has the power to fight with chemicals. This makes sure that a safe ventilation system fulfills your needs. Join the Ventilation Change Today! Don't waste time to increase your ventilation systems. In Addition, With our Polycarbonate Ventilator Base Plate. Learn good life. Moreover, increased ventilation action. And problem-free start and maintenance. Contact us today to learn about the solution. Also, how it can change your needs. Take air in with our Polycarbonate Ventilator Base Plate. The future of ventilation is here!
Product Features :
Place of Origin : India
Usage : Industries/residential
Material : Polycarbonate
Brand : AI
Dimension : 21" , 24"
Feature : Water Proof
FAQs:
The ventilator base plate gives the ventilator system support.
● High Power
● Long Life
Polycarbonate has Good qualities. It includes high strength. It makes it best for ventilator base plates.
Yes, polycarbonate can be cleaned using various ways. Polycarbonate is a thermoplastic material. It can be sensitive to high temperatures. Putting polycarbonate to hot air can cause harm. And even melting of the material.
You can change polycarbonate base plates. The base plate is the part of the ventilator. This gives stability and support. In addition, it is often removable. This allows for flexibility and change.
In general, polycarbonate ventilator base plates can be reused. They are made of a strong material. This will hold up to washing actions.